Shiro Otani's studio
I know nothing. I only know what I see and what I feel, hear, taste too. I want to be clear; I am no expert; only a great admirer of ceramics.

This post is difficult to write. I will try to be simple and humble. 

I met Shiro Otani's son in Amsterdam. My friends suggested to meet him, since he was brought up in a traditional japanese potter's house; helping around the pottery and firing anagama as a child. And so while I was in Japan, Shiro's son also happened to be there so I wrote him if I could visit his father's pottery in Shiga, and again I was very lucky.

About Shigaraki
Shigaraki ware is a name for ceramics made in geographical area of Shiga, Japan. It has been one of the great centers of Japanese ceramics for about 800 years. Three of the earliest kiln sites may date back to 1278. It is suggested that Bizen potters traveled to Shigaraki and began producing works there because early Shigaraki wares appear to have been influenced by Bizen wares. The wares were first produced to meet the demands of farmers (Wikipedia, 2013).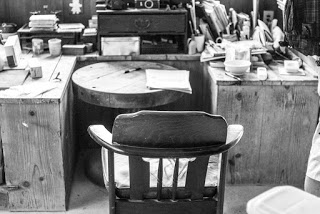 one of his wheels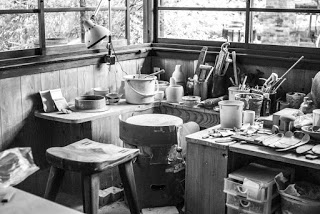 i think he has three wheels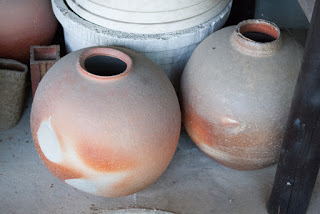 some has been there a long time, covered with dust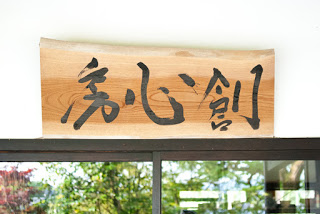 over the entrance of his studio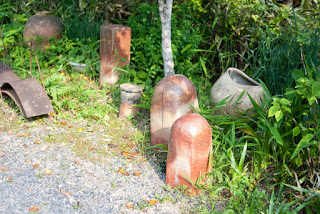 the surrounding garden with his pots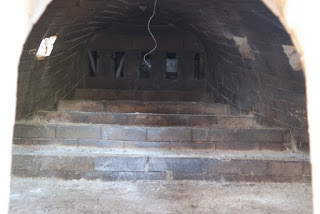 inside anagama, empty this time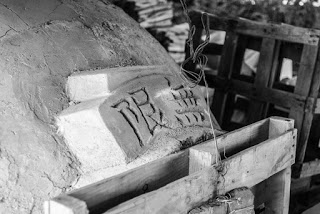 on the kiln there was a name, but I forgot. it was a nice word, I liked it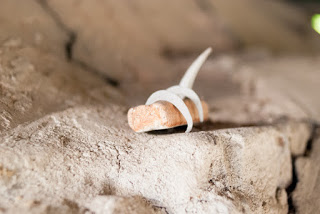 the cones down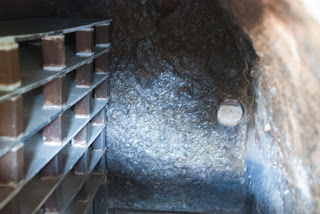 the glazed interiors of the kiln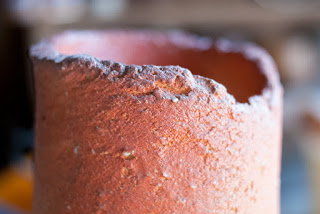 this is the color I like so much. a colour of fire by fire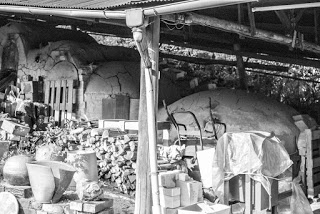 noborigama is easier to fire than anagama because of the down draft
inside his amazing house
his private collection
tatamis go well with Shigaraki:)
views were over the gardens
biidoro
here you can see how the vase was placed in the kiln; lying sideways, with glaze running down
drying piece
the dessert I had was served on similar plates
chimney of the two kilns
I wonder how Peter was perceiving all of this.. maybe just some more pots, ohh no!