Terra Atlas Project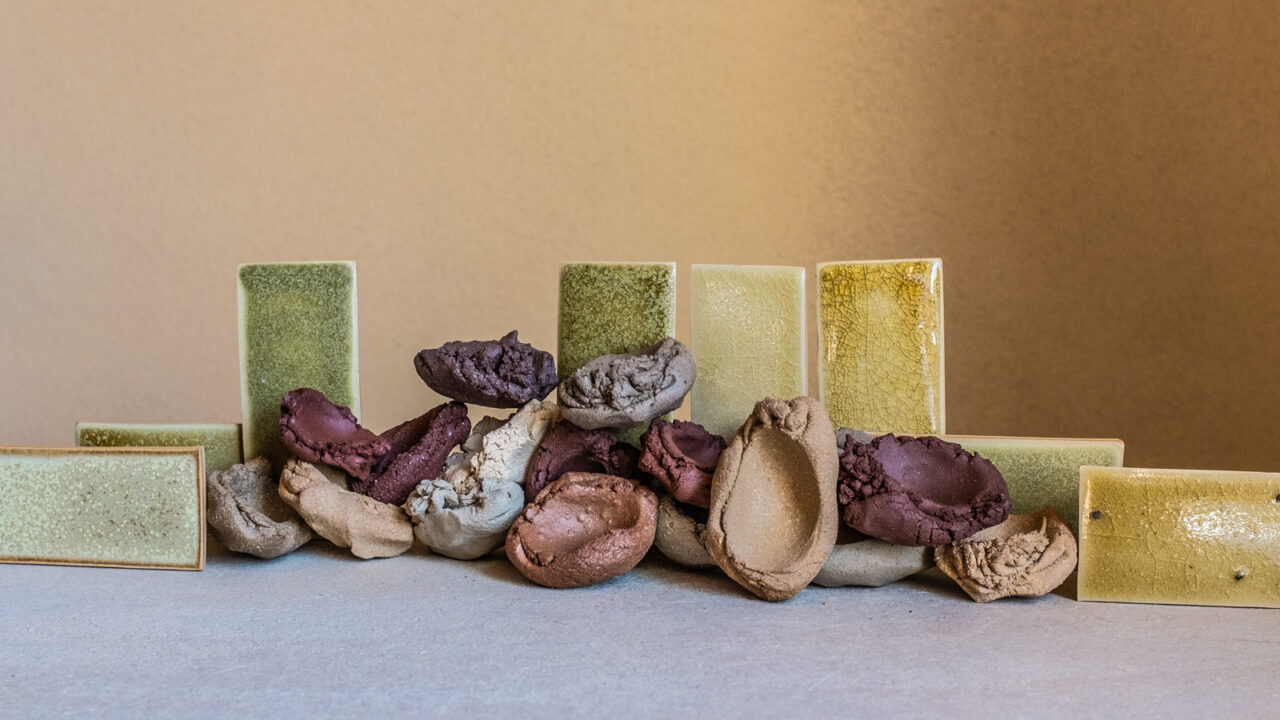 With great excitement we announce project Terra Atlas.
Terra Atlas is a 4 seasonal series of ceramics that will feature an atlas of wild and local clays from around Slovenia. Each season will explore different regions and its materials. Clays and glazes will map our time and space with their textures and colours. Majority of the work will be focused into research and development of clay bodies and colourful glazes and that is why we will also promote testing pieces that will be a side product of the research and will be available to purchase.
First series Aequorna Equinox is coming on March 20 at 15:33 and it will include clays of Ljubljana to honour local deity of our land Aequorna.
Aequorna Equinox will showcase clays of Ljubljana because it made sense to choose the nearest materials available. With it we wanted to connect our studio and our work with the earth it stands on. We explored several locations: Rožnik hill, Trnovo, Kolizej, Rožna dolina, Črna vas and Tržaška cesta. All the clay was collected with permission and respect to the natural environment from chosen construction sites.
We invite you to follow our progress on instagram or subscribe to the newsletter.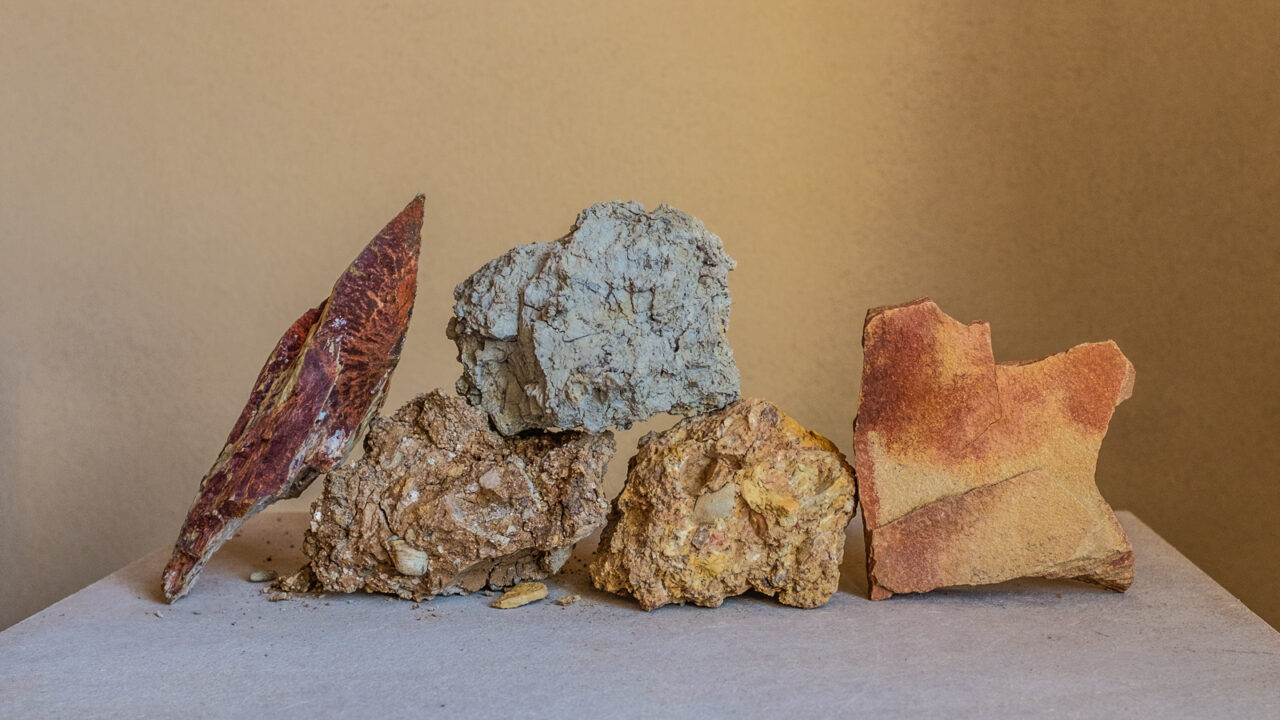 Z velikim navdušenjem napovedujemo nov projekt Terra Atlas.
Terra Atlas je niz štirih sezonskih kolekcij keramike, ki predstavlja atlas divjih in lokalnih glin nabranih po Sloveniji. Vsak letni čas bo raziskoval določene pokrajine in njihove materiale. Gline in glazure bodo kartirale naš prostor in čas s svojimi teksturami in barvami. Velik del projekta bo osredotočen na raziskovanje in razvoj glinenih mas in barvitig glazur in zato bomo na voljo na nakup ponudili tudi testne vzorce.
Prva serija imenovana Aequorna Equinox prihaja 20. marca ob 15:33. Vključevala bo gline iz Ljubljane, s katerimi se bomo poklonili našemu lokalnemu božanstvu in zašitnici dežele Aequorni.
Aequorna Equinox bo zajemala ljubljanske gline, ker je bilo smiselno izbrati materiale, ki jih ponuja neposredna bližina. S tem bomo povezali studio in naše delo z zemljo na kateri sta. Raziskali smo sledeče lokacije: hrib Rožnik, Trnovo, Kolizej, Rožno dolino, Črno vas in Tržaško cesto. Vsa glina je bila nabrana z dovoljenjem in spoštovanjem do naravanega okolja, ki so bila pretežno gradbišča.
Vabljeni k spremljanju razvoja procesa na instagramu ali s prijavo na newsletter.