INTENSIVE WORKSHOP: GLAZE ALCHEMY
We are inviting you to an intensive, 25-hour workshop of preparing glazes for ceramics, where we will discover the composition of glazes and develop our own glaze recipes through the understanding of the materials. During our 5 sessions together we will address:
-materials sourcing
-reading cartographic representations of Earth surfaces
-basic glaze ingredients of commercial origin
-basic glaze ingredients collected in our local surroundings
-characteristics and qualities of these ingredients
-reading and developing our own recipes
-testing recipes
-analyzing and improving recipes
-different glazing techniques
Date: from 17 – 21 April 2023, between 10h and 18h
Time range: 5 days for 5 hours, total 25 hours
Location: Studio Anja Slapničar, Tržaška cesta 36, 1000 Ljubljana
Price: 390€ / person
To apply: studio@anjaslapnicar.com
On our first day we will learn about basic elements that are typically found in glaze recipes, both commercial and those we can locally collect ourselves. This will give us a reference framework within which we can recognize their role in glazes and how they behave.
On the second day we will begin by learning how to read topographical and geological maps as our basic guides to determine where to find materials in nature. We will continue by preparing materials for future testing and developing recipes, which means processing different clays and making primary tests.
Third day will be dedicated to analyzing our primary tests and then later on developing basic recipes using the line blend technique of mixing two materials.
On the fourth day we will again spend some time analyzing the tests from the previous day and then create more by using the triaxial blend technique. Additionally we will make a few more tests of selected glazes to test additions of different pigments.
On our last, fifth day we will summarize and analyze all the results, suggest improvements and based on that prepare our own final recipes. We will also prepare some of the glazes in larger quantities to be able to use them for glazing pieces that the participants will bring with them. These pieces should be bisque fired and built from high temperature clays. If some participants won't have their own pieces, the studio will provide some for them.
The workshop is suitable for both beginner and advanced participants.
For more information and to apply write us to: studio@anjalapnicar.com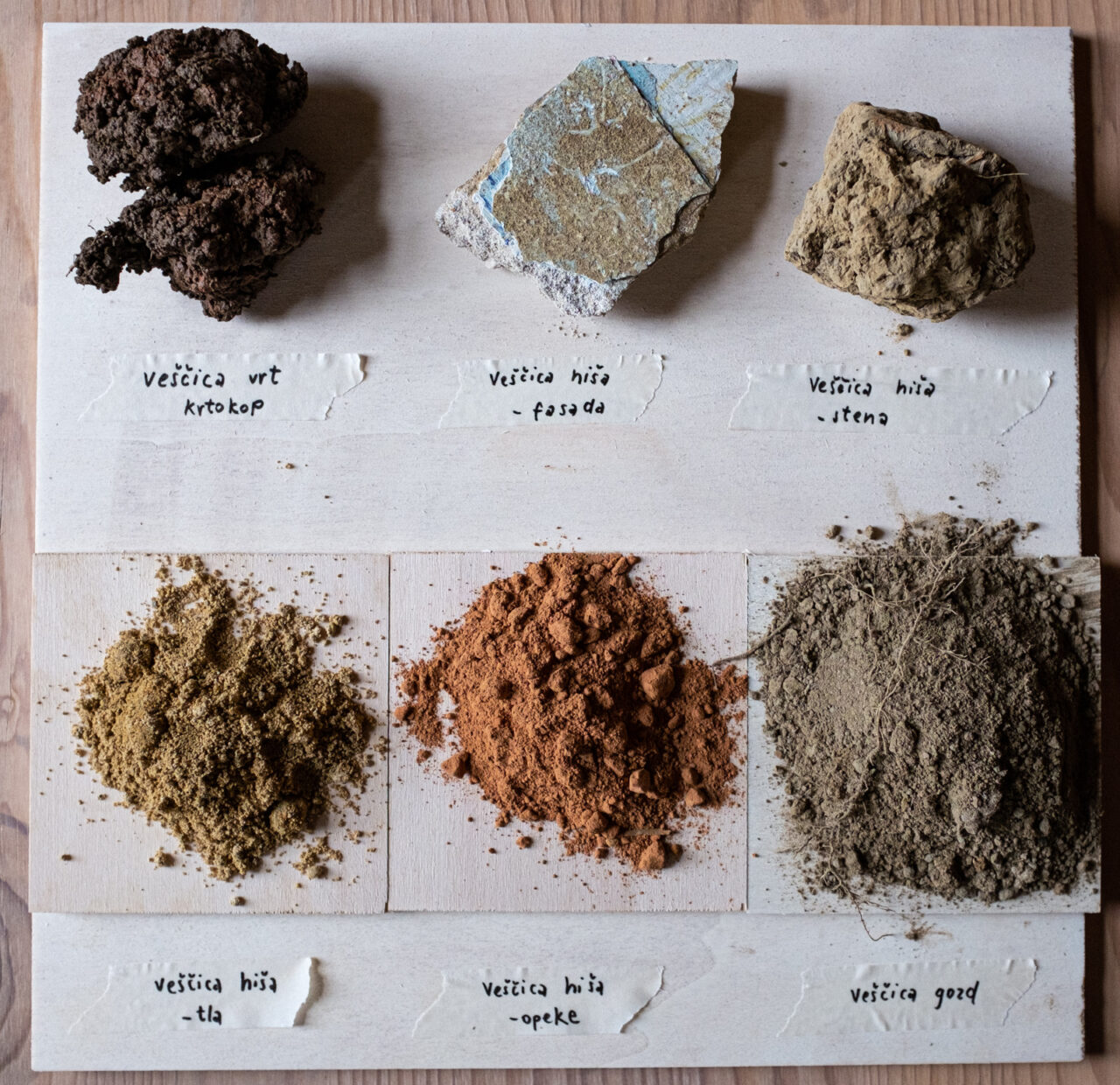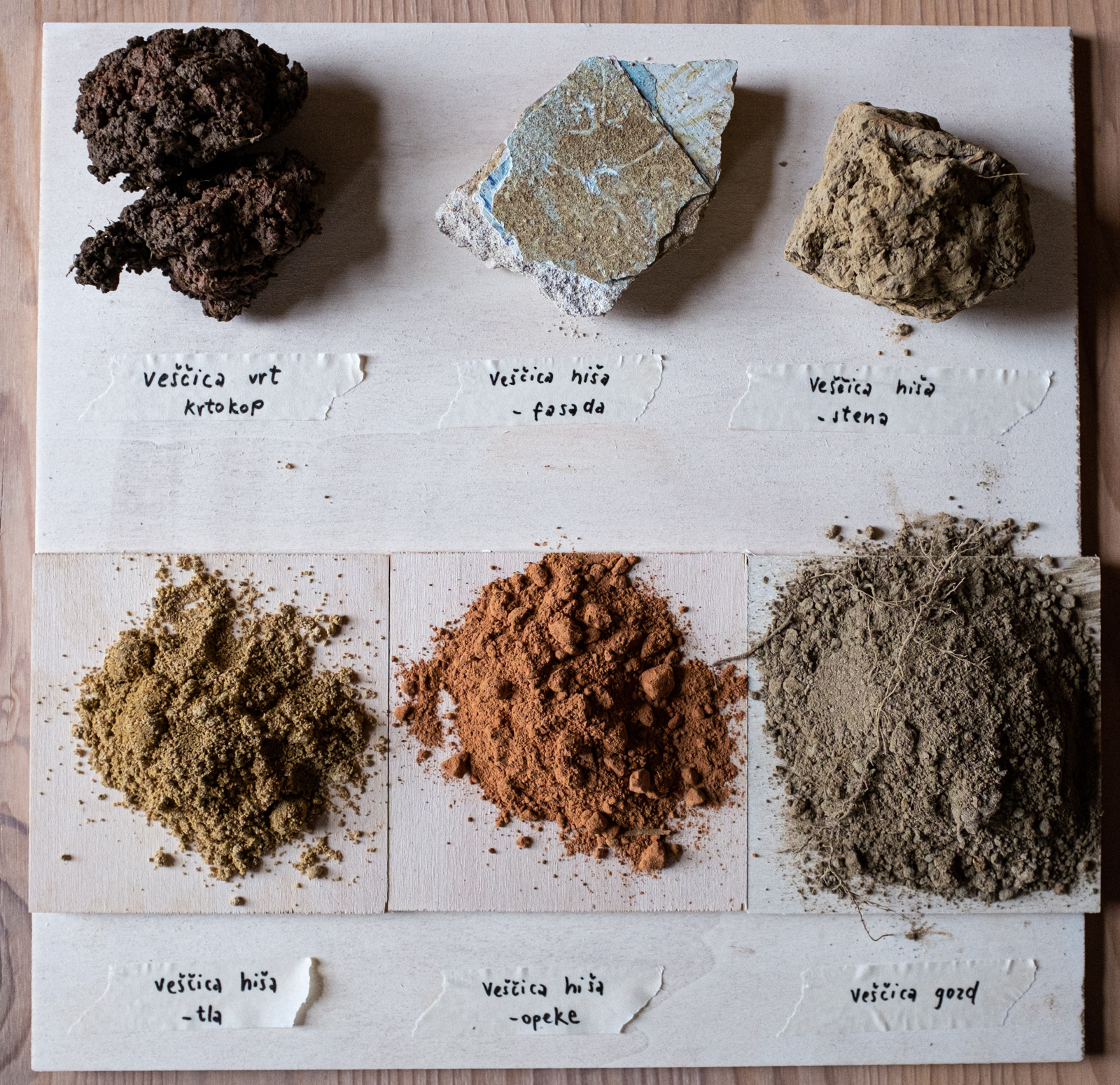 INTENZIVNA DELAVNICA: ALKIMIJA GLAZURE
Vabimo vas na intenzivno, 25-urno delavnico priprave glazur, kjer bomo preko razumevanja materialov spoznavali sestave glazur in pripravo lastnih receptov. Na 5 srečanjih bomo obravnavali:
-pridobivanje materialov
-branje kartografskih prikazov zemeljskega površja
-osnovne sestavine glazur komercialnega izvora
-sestavine, nabrane v naši neposredni okolici
-lastnosti teh sestavin
-branje in razvijanje lastnih receptov
-testiranje receptov
-analiziranje in izboljševanje receptov
-različne tehnike glaziranja
Datum: od 17. do 21. aprila 2023, med 10. in 18. uro
Časovni obseg: 5 dni po 5 ur, skupaj 25 ur
Lokacija: studio Anja Slapničar, Tržaška cesta 36, 1000 Ljubljana
Cena: 390€ / osebo
Prijava: studio@anjaslapnicar.com
Prvi dan se bomo spoznali z množico osnovnih elementov, tako komercialnih, ki so tipični sestavni deli glazur, kot tudi z lokalno nabranimi in s tem pridobili referenčni okvir kako se eni in drugi obnašajo in kakšno vlogo igrajo v glazurah.
Drugi dan bomo pričeli z branjem topografskih in geoloških kart kot osnovnimi smernicami za iskanje materialov v naravi. Prav tako bomo pripravili materiale za nadaljno testiranje in razvijanje glazur, kar pomeni procesiranje izbranih glin in pripravo primarnih testov.
Tretji dan bo najprej namenjen analizi primarnih testov, odžganih z 2. srečanja, kar nam bo nato pomagalo pri razvijanju osnovnih receptov oziroma izdelavi linijske mešanice dveh materialov.
Četrti dan bomo nekaj časa ponovno namenili analizi testov in nato izdelali nove teste triosne mešanice z uporabo treh materialov. Dodatno bomo pripravili še nekaj testov izbranih glazur, ki jim bomo primešali različne vsebnosti pigmentov.
Zadnji, peti dan bomo povzeli rezultate, predlagali izboljšave in na podlagi teh sestavili svoje lastne recepte. Nekaj glazur bomo nato pripravili v večji količini ter glazirali lastne izdelke, ki jih bodo udeleženci prinesli s sabo. Le ti naj bodo biskvitno žgani in izdelani iz visokotemperaturnih glin. V kolikor udeleženci ne bodo imeli svojih izdelkov, jih bodo lahko dobili tudi v studiu.
Delavnica je primerna tako za začetnike kot tudi izkušene.
Za več informacij in prijavo nam pišite na: studio@anjaslapnicar.com